Welcome to Leonardo Yachts. In close collaboration with the leading designers in the yachting world such as Hoek Design and Dykstra Naval Architects, we build daysailers that embody the true essence of a modern classic yacht. Our modern classic sailing yachts combine the timeless appeal of a classic yacht with the cutting edge technology of a modern cruiser. Enjoy the exceptional comfort and unrivaled performance or our Spirit of Tradition yachts, without making compromises on beauty and elegance. Our modern classic sailing yachts truly are the ideal combination of old and new…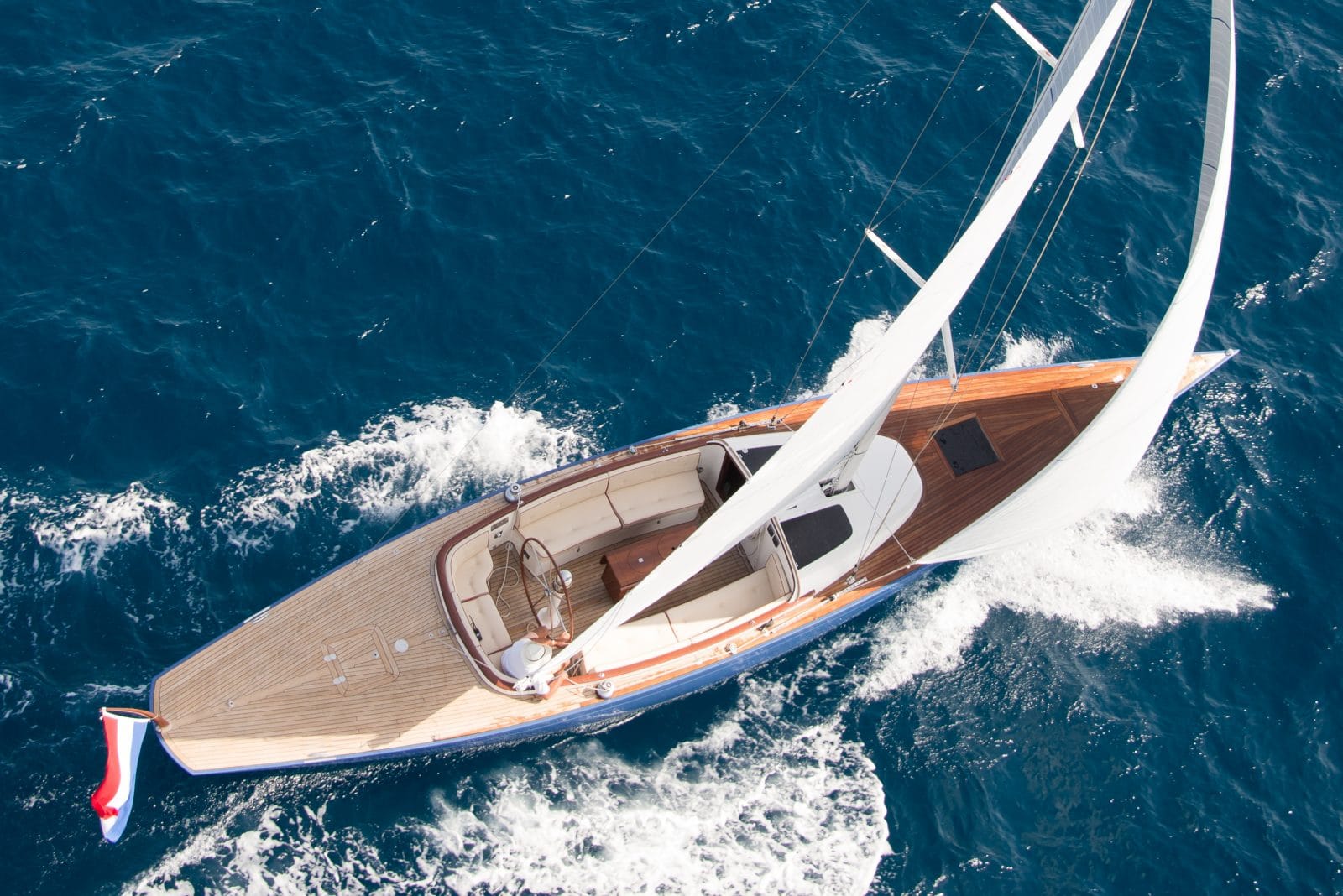 Like a true modern classic yacht, our Eagles all have a classic look with the characteristic long overhangs, classic yacht lines and high gloss mahogany varnished exterior woodwork. The looks are completed by the Edson classic steering pedestal with Ritchie stainless steel compass and the stainless steel 7 spoke steering wheel with high gloss varnished mahogany rim. The interior of our modern classic sailboats can be made in different styles from matt varnished mahogany for a truly classic look or a classic styled white interior with mahogany or teak finish. But also light oak is possible or full teak wood, whatever your preference would be.
The classic lines and looks are integrated in a modern sailing yacht. The designs are made with the latest technology giving the yachts very good and easy to handle sailing characteristics. The modern keels in fin shape can be even upgraded for more performance to a bulb shaped deep draft keel making them fast and easily manouvrable. The modern technology can also be found in the electric package for the winches by which adjusting the sails becomes as easy as pushing a button. The sails from North Sails also hold the latest technology with the 3Di design, making the sails very shape stable to increase the sailing performance. To complete a race set-up, a carbon mast and boom can be added to get the most out of the speed. Standard, our modern classic yachts are delivered with Volvo Penta engines, but off course electric propulsion is available for all models.If you share our passion for modern classic sailing, we would be honoured to help fulfil your aspirations. Together we build the most beautiful Spirit of Tradition boats ever seen.
Interested what we can do for you?
Get in touch and explore all our options.