Have you been dreaming of solo afternoons, a short coastal trip, or a day's sail all by yourself? Experience the magic of single-handed sailing...
All our yachts, whether it is the 38 or 70, have in common that they are easy to handle and suitable for single-handed sailing. All the controls, such as the jib winches, are located at the steering position. If desired, the mainsheet can be made electric on a captive winch allowing you to adjust the mainsail by the touch of a button. The excellent manoeuvrability of our single handed sailboats will make sure leaving and returning to your dock is never a hassle. But who better than one of the Eagle owners can explain the easy handling and manoeuvrability of our single handed sailboats: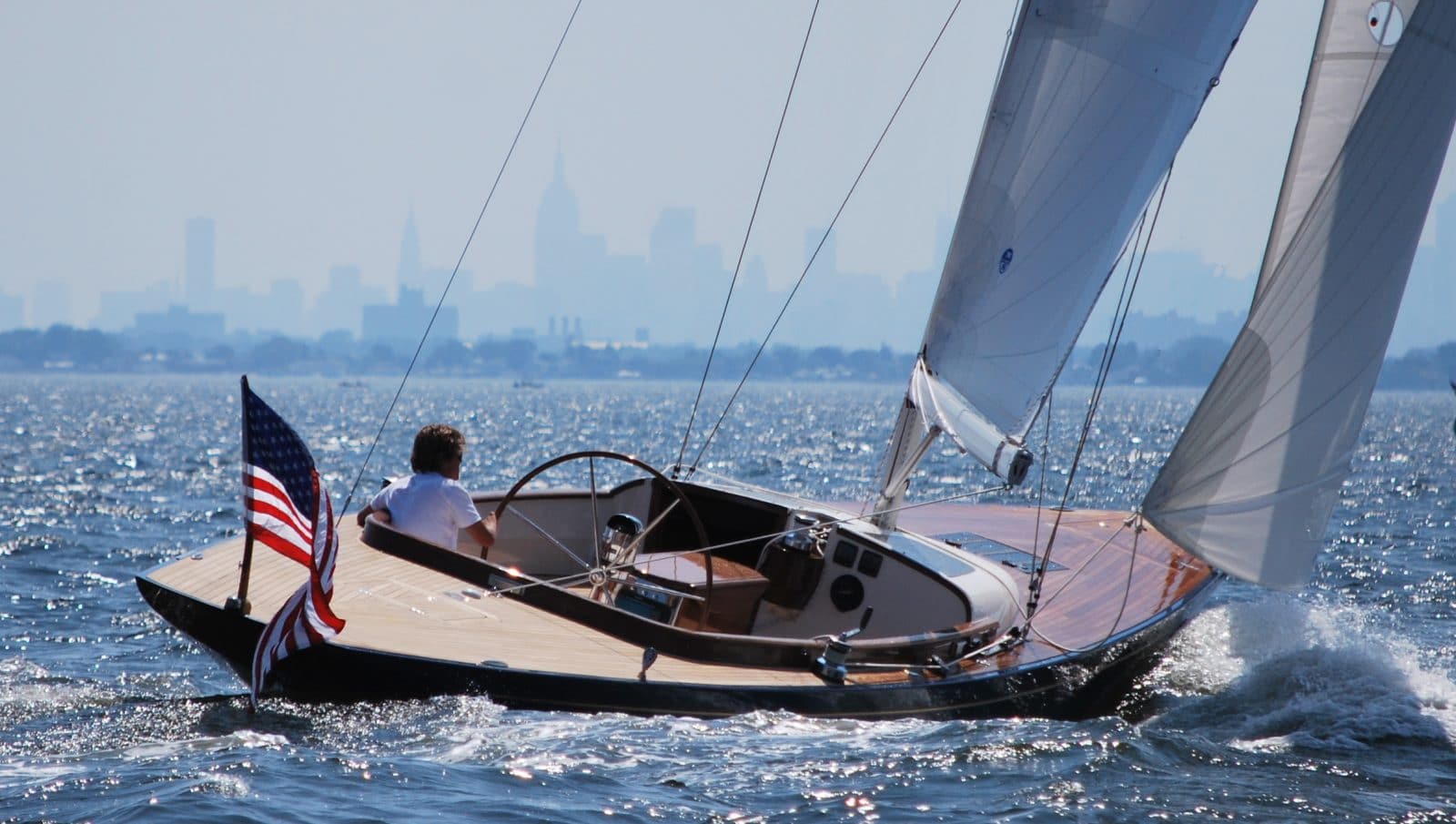 Hi, Just wanted to let you guys know that the boat has been an absolute joy so far… I absolutely love it. I've been sailing it 2-3 times a week since it arrived and it has basically been flawless.  I do a lot of single-handed sailing and it has been really perfect for that. Not to mention the number of compliments I get from people in the marina, which is incredible… It is probably the most talked about sailboat in Marina del Rey right now. Anyhow, just wanted to pass along this feedback – thanks for making such an amazing boat!
David
With the classic lines but modern technology and underwater body, our single handed yachts are fast but comfortable sailers. Due to the relatively low weight, of which a substantial part is placed in the keel, the Eagles are stable sailers. And due to the classic lines, the waterline increases when the single handed sailing yachts catch some wind and slightly heel. Just a small breeze will get the Eagles starting to fly and they will remain comfortable in stronger winds as well.
Our Eagles are the perfect yachts for a single hander. If you share our passion for single handed sailing, we would be honoured to help fulfil your aspirations.
Interested what we can do for you?
Get in touch and explore all our options.