We are Leonardo Yachts. Located at the heart of the premium Dutch yacht building industry in the Northern part of the Netherlands, we serve an international clientele worldwide with unique daysailers called the Eagle. Our mission is to build beautiful daysailers that make heads turn. This mission remains at the core of the company's ethos today. We work with leading yacht designers, highly skilled craftsmen and maintain long-term relationships with our partners. When buying an Eagle, you become a member of our Eagle family. Our team is committed to offer you a seamless journey from design to delivery and the years that follow.
My name is Steven Boersma, I started my first yacht building company Da Vinci Yachts at the start of the millenium and provided over 140 owners with a superb boat. In 2015 Da Vinci Yachts was sold to my business partner and is still going strong.
In 2007 I started with building the first sailing yachts but with the international financial crisis following soon after, the sailing yacht project was put on hold. In 2011 I decided to team up with my brother Melle and go full speed ahead again with the sailing yachts. We developed the Eagle 44 with Dykstra Naval Architects, had the Eagle 36 which we redesigned to the Eagle 38 with Hoek Design in 2019, and in 2017 we developed the Eagle 54 with Hoek Design. The latest project is the Eagle 70 and is again a cooperation with Hoek Design.
Melle is still assisting in the company though more from a distance, and together with my wife Rachel I run the company. We get to go to beautiful places for deliveries and meet great people. Each Eagle I build feels like a part of me that I may hand over to her owner to enjoy sailing with her. And with that each owner becomes a part of the family. There is nothing better than receiving great pictures of the Eagle family from all over the world while they enjoy a nice day or weekend on the water with family or friends or from a couple of hours single handed sailing on a nice evening.
Leonardo Yachts is a family business run by me, Steven Boersma and my wife Rachel.
Steven Boersma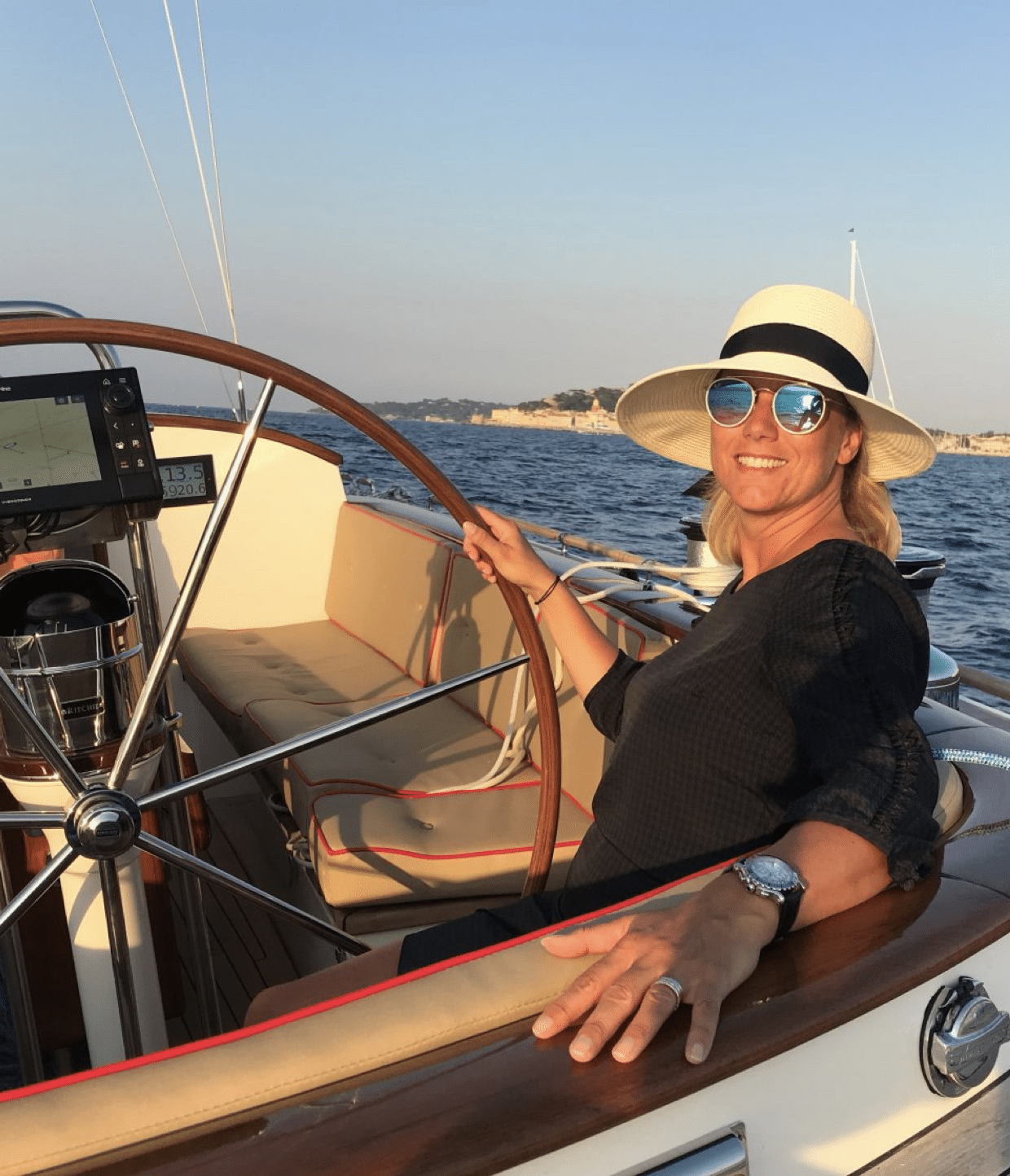 Rachel Boersma
We both grew up on the water, first sailing with our parents but soon in our own dinghies. We met each other while sailing regattas in the Vaurien Class and during the World Championships in Italy, the spark really ignited. We share a passion for sailing and being outdoors which we enjoy with our two daughters.
My grandfather was already active in boat building though for pleasure only and not commercial. He has built several wooden competition yachts from Dutch classes and with good results. My father being born and raised in Sneek, a town closely connected with water and sailing, also started young building in wood traditional competition yachts. Later he started his company building steel motor yachts.
My brother Melle even followed his passion for sailing and yachting in his study and has a degree in naval engineering. Starting the company together as brothers has been a special adventure. And even when he is no longer active in the company, he still assists us. One of his hobbies, besides sailing, is photography and most pictures and videos you see on our website are made by Melle.
In some of the pictures you will also see my father Karel, sailing single handed in the Eagle 44. He is always ready to assist for a test sail whenever we need him.
Our highlights
Many magazines in different countries have paid attention to our Eagles. Their classic lines combined with modern technology and the ease of handling are praised by yachting journalists. We have been nominated with the Eagle 44 for sailing yacht of the year in 2011, and rewarded as "most beautiful sailing yacht on the show" at the Newport Boatshow in 2013. And in 2020 the Eagle 38 was nominated for the Classic Boat Award.
Our sailing yachts are perfect for relaxation but some owners also participate in races. Local races on many locations but also international visited races such as les Voiles de Saint Tropez in France or the Corsica Classic, and with good results as well. Races have been won and at the same time great memories are made.
Our Eagles have truly spread their wings to many places on the globe. The different models are sailing at great locations. Auckland, Melbourne, Sydney, Japan, Turkey, Italy, France, Spain, Switzerland, Germany, The Netherlands, Denmark, Sweden, Finland, United Kingdom, Bermuda, Rio de Janeiro, São Paulo, Charleston, New York, Newport, Maine, San Diego and Los Angeles are just some of the places you can see an Eagle sailing.